HoTPCA funds cookstove project in Paraguay
In 2017, the Heart of Texas Peace Corps Association (HoTPCA) awarded grant funding to support the Women's Committee "Constructing Traditional Fogones" project in Paraguay.
This project was facilitated by Daniel Humble, a third-year extension Community Economic Development Volunteer from Beaumont, Texas. With our grant funding and the support of other donors, the Women's Committee in Estanislao, Paraguay built 25 improved cookstoves to improve their health and environmental conditions in their community.
The impacts of this project are many, including improved environmental health, acquiring new skills that improve their quality of life through new cooking techniques, improved capacity of participants to define and meet goals and objectives in the future, improved linkages with community members and networks, and improved decision making by changing attitudes.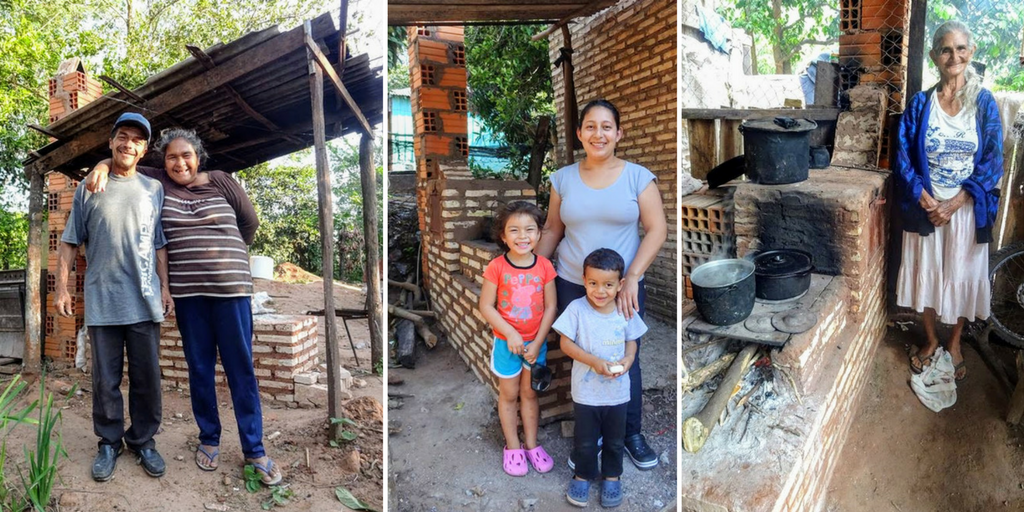 The HoTPCA Grants Program is funded by annual membership dues from returned Peace Corps Volunteers living in Central Texas. We prioritize funding to projects organized by currently-serving volunteers from the state of Texas.